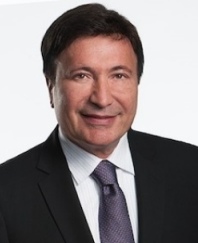 Dear Colleagues,
With great enthusiasm, I welcome you to attend the 28th Middle East Fertility Society (MEFS) Annual Scientific Meeting taking place December 2-4, 2021 at InterContinental Festival City in Dubai.
I am honored to serve as your MEFS Chairperson this year. We have an exciting program lined up, presented by a panel of highly distinguished international and regional faculty speakers, and looking forward to growing the support and resources for all reproductive healthcare professionals.
This high-quality scientific congress was organized to improve fertility care of couples in the Arab world and Middle East through the transfer of medical knowledge and the promotion of scientific research.
Our mission is the pursuit of excellence in education and facilitating networking as a means of improving patient care and customer service in the practices we manage.
This annual scientific event has traditionally become the meeting point bringing together all fertility specialists across the Middle East, giving them the opportunity to exchange scientific information, renew social bonds, strengthen national solidarity, and consolidate cultural heritage.
We welcome your assistance and encourage your involvement, and hope you benefit from this great opportunity to create unique social and scientific interactions.
Please feel free to contact me with thoughts, concerns, ideas, feedback or suggestions.
Looking forward to meeting you!
Prof. Dr. Micheal Fakih,
Congress Chairman
Middle East Fertility Society